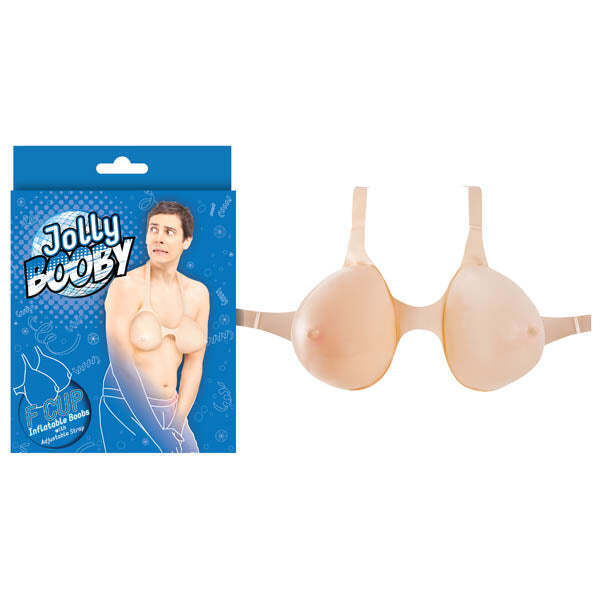 A Tease Adult Supplies
Jolly Booby F Cup Inflatable Boobs!!
- F Cup Inflatable Boobs - With Adjustable Strap JOLLY BOOBY- The Biggest Pair of Inflatable Titties! The Jolly Booby inflatable boobs come complete with erect nipples and fully adjustable strap with hook and loop fastening.Ideal for Hen and Stag nights, adult party fun or even for cross dressing and both men and women. The width and depth of each boob is approximately 17cm with a circumference from 102cm to 121cm. Inflate these great breasts to the size you require or go all the way up to a huge F-Cup size. Made from Phthalate free body safe PVC.