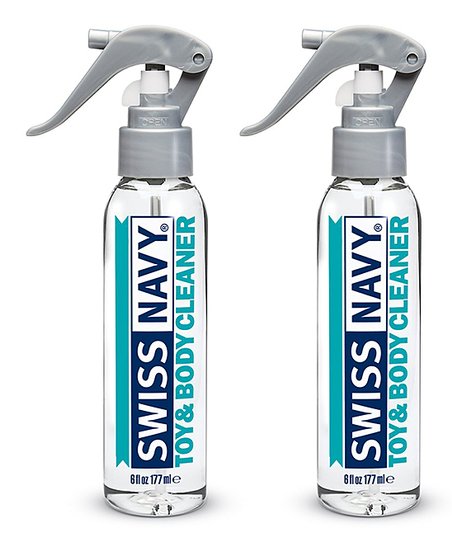 A Tease Adult Supplies
Swiss Navy Toy and Body Cleaner - 6 oz
Heightening your sexual activity through the use of toys and other sexual devices is no longer taboo and has helped countless couples take their love-making to new, previously unthought of levels. But when the fun is over you are left with the responsibility of properly cleaning those toys and devices. That's where the Swiss Navy Toy & Body Cleaner by M.D. Science Labs comes into play. This powerful, yet gentle dermatologically-tested formula has been designed for hygienic cleaning of toys and and intimate areas. Get yours today and continue to enjoy all of your sexual fantasies in a safe and clean manner.
Warnings:
 If irritation occurs, discontinue use.Keep out of the reach of children.
Notes:
 This product has an anti-viral effect against lipophilic enveloped viruses when used to clean sexual toys and devices. Swiss Navy's Toy & Biody Cleaner is latex, rubber and silicone compatible. Made in the U.S.A..
Recommended Use:
 Spray directly onto the object or skin area to be cleaned. Wipe off excess of necessary.