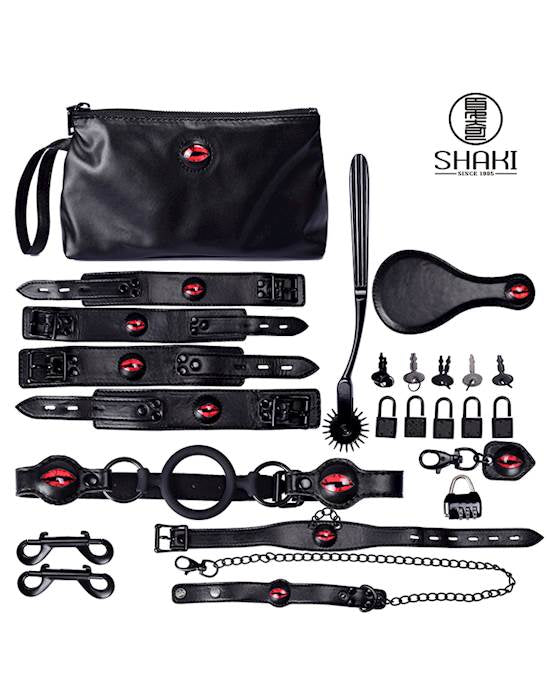 A Tease Adult Supplies
SHAKI BONDAGE KIT - SCORPIO - BLACK
All of your bondage fantasies fulfilled....
Are you ready for pleasure? Or punishment. Pain? Or pure unadulterated ecstasy. However you are ready to treat OR be treated, this kit has you covered to the fullest extent.
Bondage Scorpio is a full on adult pleasure package, featuring 9 devilish tools for your use. Whether you are in to submission play, paddling, whipping or power play, you'll find it all and more in Scorpio.
Each piece in this kit is made of a mix of PU, silicone and metal, with a sheen black surface and glaring eye detail. The ultra luxurious look will captivate your attention (or your lovers) with it's striking appearance, while being extremely comfortable at the same time.
Contained within this set are the following pieces:
One Storage Pouch
One Password Lock
One O-Ring Gag
One set of Wrist cuffs
One set of Ankle Cuffs
One Couples Small Lock with Keys
One Collar and Leash
One Paddle
One Metal Pinwheel
One Pendant Accessory
Bondage S
---
More from this collection