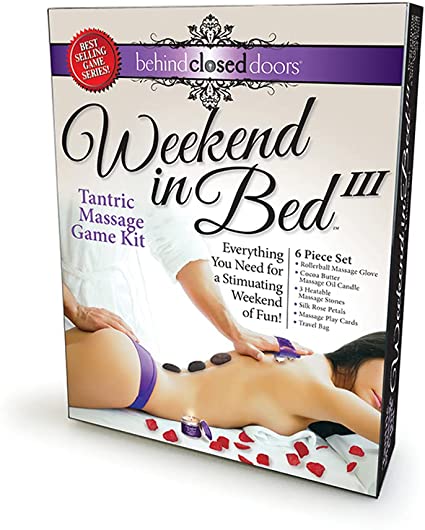 A Tease Adult Supplies
behind closed doors - Weekend in bed 3 - Tantric massage activity kit
Behind closed doors weekend at Little Genie Productions tantric massage. 
Tantric massage is a special type of massage that uses energy and chakras (the energy centers in the body, according to Indian belief) to relax the person into the state of feeling that the physical boundaries have dissolved. 
A tantric massage experience should be one of total relaxation. 
Everything you need for an exhilarating weekend of fun. 
6 PIECE SET: Massage Glove with Roller Balls, Cocoa Massage Candle, 3 Heating Massage Stones, Silk Rose Petals, Massage Game Cards, and Travel Bag.
---
More from this collection