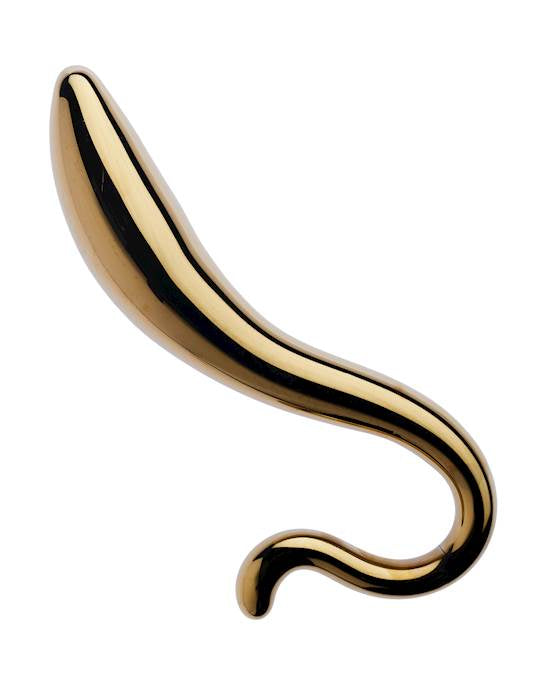 A Tease Adult Supplies
LUCENT AURA GOLD GLASS BUTT PLUG - 7.2 INCH - GOLD
Experience the alluring elegance of the Lucent Aura Gold Glass Butt Plug and elevate your anal play to a whole new level!
Designed to evoke intense anal pleasure, the Aura Butt Plug features an incredibly unique shape thanks to the ultra-captivating "tail" attached to the tapered tip. From the blissful initial insertion this anal toy commands pleasure, gleefully slipping past every nerve ending until your deepest erogenous zones are reached. Once inserted, the curved tail creates a gorgeous final appearance that either you or a partner can admire as pleasure overwhelms every thought. The tailed section also helps promote safer play with insertion and removal being easier to control thanks to this handy design.
Looking to make the experience even more fun? Why not try temperature play with this toy? Simply place this item in warm or cold water, let it absorb the temperature and when the toy reaches the desired temperature, lube up and play away! The intensified sensations provide a whole new dimension of fun and variance when playing.
---
More from this collection