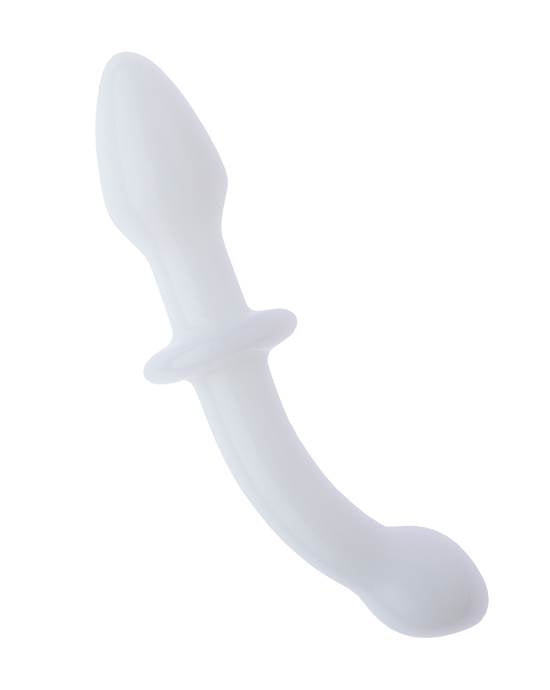 A Tease Adult Supplies
LUCENT PEARL DOUBLE ENDED GLASS MASSAGER - WHITE - 4.5 INCH
Specially designed to provide dual delights, the Lucent Pearl Double Ended Glass Massager is the perfect toy for those wanting to get more bang for their buck without compromising on pleasure.
Elegant in shape, this toy features a massager end with a bulbed tip – and on the opposite side a larger tapered plug for extra sensation. The curved shape of the massager is ideal for precision and control during play time, allowing you to reach your most intimate places. The larger head strokes your erogenous zones for efficient, targeted pleasure – or simply let the plug create that "all filled up" feeling. Tapering in shape makes this plug easy to insert and increases the thrills when playing for your enjoyment. To make play safer, a glass ring prevents the plug from going too deep when either side is in use.
Looking to make the experience even more fun? Why not try temperature play with this toy? Simply place this item in warm or cold water, let it absorb the temperature and when the toy reaches the desired temperature, lube up and play away! The intensified sensations provide a whole new dimension of fun and variance when playing.
---
More from this collection